Herna Bar M.A.S.H.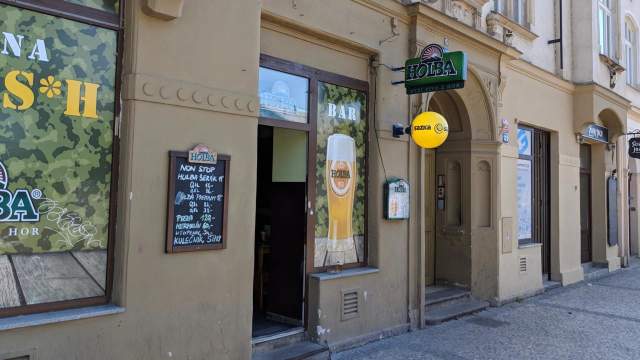 Herna Bar M.A.S.H.
Sokolovská 124
Prague
186 00
(Karlín)
M.A.S.H. themed locals bar right at the Urxova tram stop with beers from Pivovar Holba from Hanušovice. Sign out front says "Non Stop" which usually means "open 24 hours" but that hasn't been confirmed.
Fred says
Really has to be seen to be believed. Not a beer destination by any means, but I found the Holba beers to be decent (and very inexpensive). Nothing like drinking a beer in front of a mural of Radar O'Reilly
Back to the pub search.
---
---