U Fleků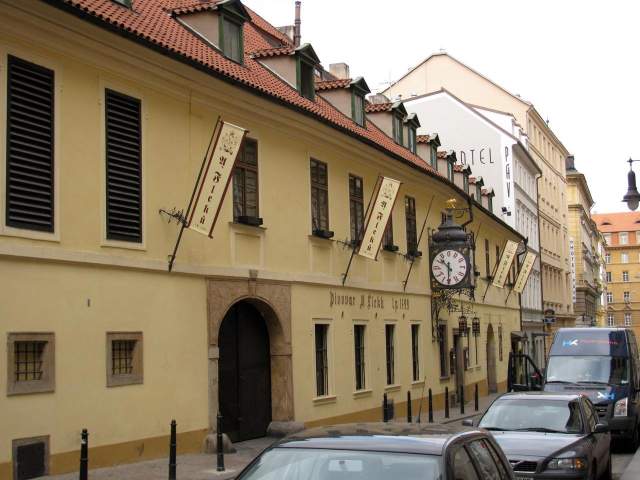 Křemencova 1651/11
Prague
110 00
(Nové Město)

224 934 019 20
Classic Prague beerhall now a bit of a tourist trap. Beware if they offer you a schnapps when you sit down -- it is not free (quite expensive, actually).
Fred says
Their dark beer is actually quite good as is the food. Prices and attitude reflect they are mainly after tourist business and it just rubs me the wrong way. But if you haven't been, you should go at least once.
Back to the pub search.
---
---