T-Anker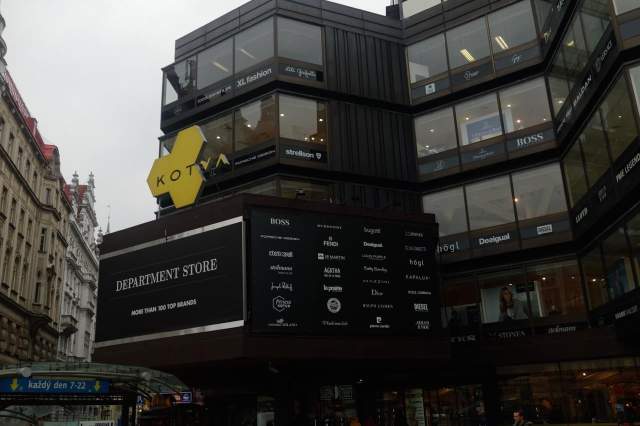 Náměstí Republiky 656/8
Prague
110 00
(Staré Město)

723 472 59
Restaurant on the top of the Kotva shopping mall. Good views on the terrace when the weather is nice.
Fred says
You have to work your way thru the "department store" (which really seems to be independent business on each floor). More a restaurant than pub, it had a decent beer selection -- and the food was good.
Back to the pub search.
---
---